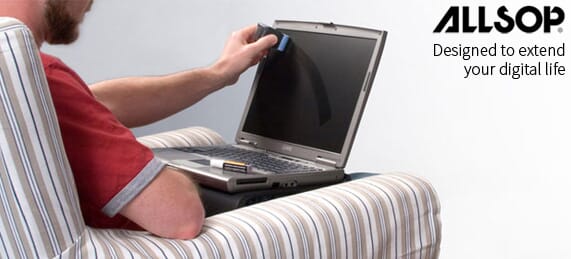 Type here your Allsop article number to quickly find your Allsop product.
Who is ALLSOP?
The large Irish concern Allsop has been active in the accessory market for numerous years; that goes back to the last century, when the family business was big in cleaning products for cassette decks. The company has kept up with the time and has several accessory brands in the range such as Gaiam and Clingo right now, but still their own brand name Allsop. Twindis distributes the Allsop cleaning products for computers, laptops, tablets and smartphones like spray dusters and anti-static cloths, besides specialized cleaning products for CD's, DVD's Blu-Rays and their lenses.
All these Allsop products can be applied at the office, at home or on the road.